Customizing Process of Eyepiece Diopter Adjustment Ring
Quanhom team is committed to the best use of physical examinations for customers and will not miss any optimizable details. As long as customers have needs, we can meet customer needs with professional solutions.
After receiving the customer's feedback on using the eyepiece
GE18
, the Quanhom technical team immediately updated the structure of the diopter adjustment ring according to the customer's particular needs. It changed the previous anti-skid groove to a non-slip track with a smaller arc and a larger radius.
① According to the customer's unique requirements, complete the three-dimensional model change and show it to the customer intuitively after the change. After the customer is satisfied, perform the conversion of the processing drawing.

② After the structure is confirmed, the technical staff will make the final check on the product and draw the processing drawings as the standard for factory production.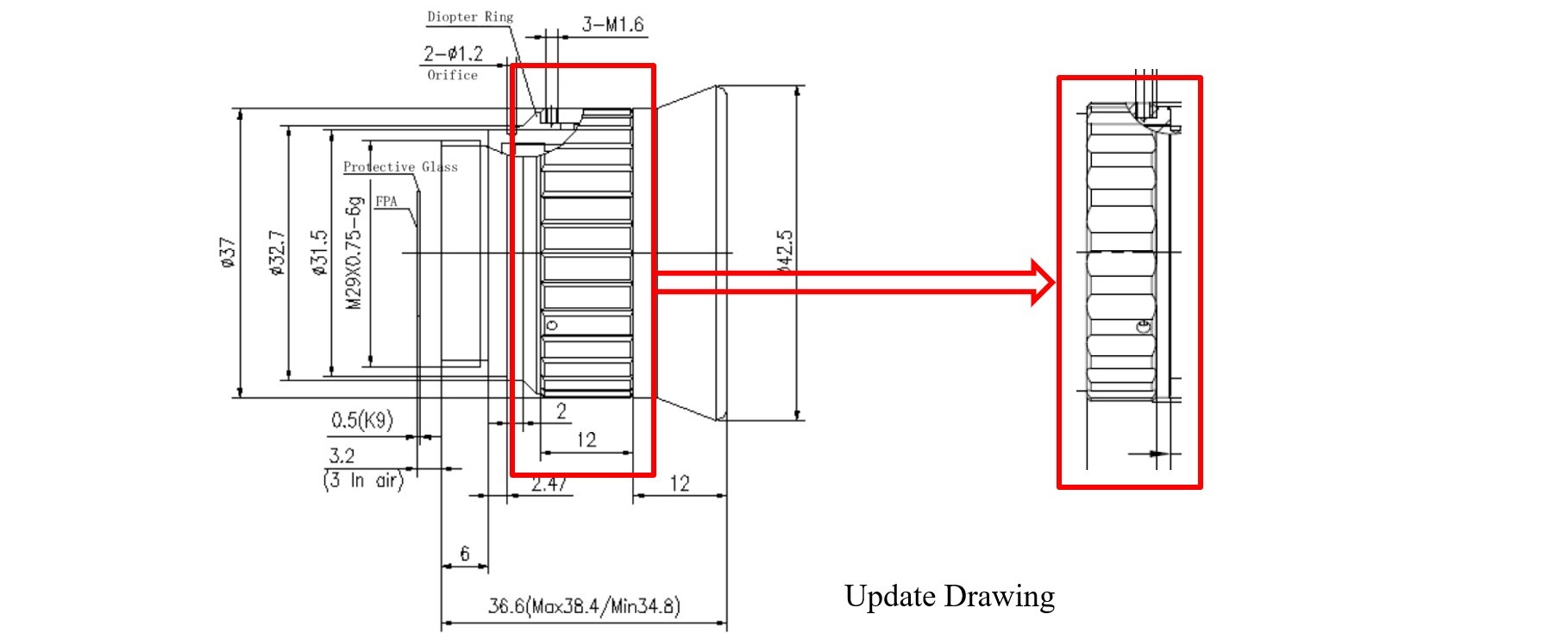 ③ The factory performs sample processing according to the drawings (generally processing 2-5 sets) and then assemble after processing.

④ Perform relevant tests on the samples. For the tightness of the tightness, the quanhom technical team, combined with the customer's usage habits, quantified the use of torque 0.18Nm and was equipped with a unique test tool.

⑤
Mass production\inspection\packing\delivery after the test is qualified.
⑥ Customer use return visit.